4 Major Benefits of Construction Financing
When you plan to build your house instead of buying an existing home, you should know that you won't be getting a traditional mortgage loan. Alternatively, you would get a construction and renovation loan. Construction loans provide you with the option of paying the costs when you are ready to build a new structure. These are short-term financing loans that can help you in each step of your construction journey, from putting the spade into the ground to completing the last building step.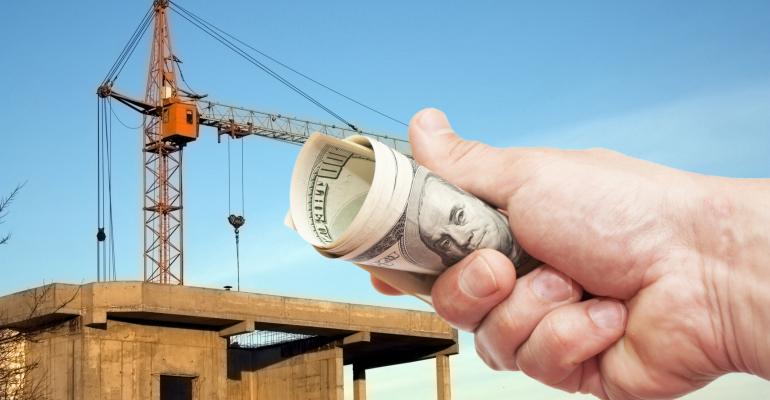 What is Construction and Renovation Loans?
Construction loans are short-term and high-interest loans that are used to cover the cost of a building you are intended to construct. They are far different from the traditional loans that are approved based on the market value of a house and the condition of the home compared to the once sold recently. However, construction loans solemnly depend upon the value of the house once the construction project is over.
There are three types of construction loans one can choose from-
Construction-to-permanent loans- The mortgage broker pays you during the construction process and the cost is converted into a mortgage at closing.
Construction-only loans- The loan is paid in full once the building project is completed. You should apply for a construction-only loan when you have a massive amount for the construction project.
Renovation construction loans- One only applies for this loan when he/she is buying a fixer-upper. Many government programs and schemes are available if you have planned for the renovation of your building and such schemes are incorporated in the mortgage.
Benefits of Construction Finance
1) Short-term option- The benefit of construction loan is it is short-term; it means that you can pay the cash once your project is completed. Therefore, it gives you enough time to raise money and simultaneously complete your building. Sometimes, it is hard to raise funds and pay for the material when you are in a construction business. Such loans can ease the process by providing adequate funding.
2) More convenient- Now the process has been eased with the introduction of construction-to-permanent loans. Here, one can ask for money for each step of the project until it is completed and upon completion, he/she can ask for the necessary time to pay back, thereby, converting it into a mortgage. Such loans are advantageous for the companies who do not have enough time frame to pay back the amount they had taken in the shape of a short-term construction loan.
3) Easy determination of completion of construction- When you apply for the loan, you must provide your mortgage broker with the exact time frame of your building project and the related information so that they can scrutinize and come up with the right amount of funding. Being straightforward with your contractor will build trust, and you will be able to approve loans for your further projects easily.
4) Provides you with cash upfront- Construction finance can assist the subcontractors in purchasing specific material for the construction since it makes it easy for them to get cash beforehand as they are involved in major building projects.